Last month, five KSEC leaders traveled to the Ohlone Territories in San Francisco to attend the

It Takes Roots

Solidarity 2 Solutions Summit, or Sol2Sol, to stand with those international indigenous and local frontline communities directly impacted by the devastating effects of fossil fuel extraction and deforestation. Together, we spoke out against the false solutions promoted by elected officials and business leaders at the Global Climate Action Summit hosted by California Governor Jerry Brown and advocated for the indigenous and frontline community voices whose leadership ought to be centered in these important conversations. The week's activities included:

the 30,000 person strong Rise! For Climate, Jobs, and Justice march,
prayer ceremonies led by indigenous communities from Alberta, Canada to Brazil's Acre region,
witness tours of local communities organizing for change,
a successful demonstration outside of the Governor's Climate and Forest Task Force meeting that won an invitation into the meeting for several indigenous leaders,
a summit and membership encuentro, both designed to brainstorm, share skills, and lay the groundwork for an interconnected movement of grassroots climate justice leadership, and

KSEC members Destine Grigsby, Olivia Harp, Lakyn Fulton, Sophia Dovenbarger, and Rob Morgan were there to represent the voice of the Kentucky youth environmental justice and climate justice movement. Several had never traveled so far from home, nor attended an action so large, creative, and inspiring. Read on to hear what Destine and Rob learned during the week and how they intend to bring these lessons to their organizing work back at home.

Destine Grigsby:

My week in California on the Sol2Sol trip involved a lot of firsts. It was my first time on a plane, my first time in the west coast. Most importantly, it was my first time seeing what I always thought was impossible.

The tour of Richmond, California, was the most impactful for me. We boarded a tour bus as if we were going to a large city, but instead we went around a small city of about 100,000 people and saw at all the work they were doing. We stopped at seemingly trivial places like community centers and street art, but what I took away was far from trivial.

The tour guides spoke of how they organized after a refinery explosion. A few years back, a refinery miles away from the city exploded sending toxic chemicals and smoke into the air. More than a thousand people were sent to the hospital with respiratory issues. The community now moved into a fight against the company, attempting to prevent something like this from ever happening again and to ultimately stop their dangerous practices. They did not completely win, but they were able to secure funding for the local hospital for years to come. Despite a subsequent string of losses, our tour guide still told stories of the community rising against their oppressors.

Richmond seemed to have so many obstacles: they face problems with environmental issues, affordable housing, gentrification, food deserts, and more. On top of that, they have an extremely diverse population. There are large Laotian, Black, and Hispanic populations all living in one city. However, they have managed to bring the community together despite their many differences.

Aside from the amazing organizing work going on, I was also inspired by the vast amount of civic engagement in Richmond. It seemed that even everyday people were involved in social justice, not just the middle class white folk that we see in Louisville. In everything they do, they utilize grassroots power, they never spoke of a single campaign without also talking about the canvassing that they did. Even their project on affordable housing involved canvassing. It is this type of desire to involve every community member in the work we do that social justice groups in Louisville need to adopt.

I never knew that it was possible for a community to be so involved, that it was possible for every single person in the community to care about what is going on. Richmond showed me that grassroots power is possible and necessary for the change we want to make.

Rob Morgan:

I didn't know what to expect from Sol2Sol, but the week of action was more organized than I thought it would be. All I knew going in was that there would be over a thousand people involved. Anytime I've dealt with that many people, chaos ensues. A crowd of that size fighting for a common goal is a sight to behold. It brings hope back from those who are apathetic to the world around them.

The Richmond tour was one my of the most enlightening activities from the week. It took me through a community affected by the oil industry. If equipment fails, residents must seal themselves in their homes to avoid exposure to the deadly gasses coming from the refinery. I felt so angry knowing that fellow humans were forced to deal with this threat over their head on a daily basis. This made the fight for environmental justice feel much more real.

Seeing thousands demand that affected communities have a say in environmental issues was inspiring. We made our voices heard, even to the

New York Times

! It was a week of firsts for me: first march, first fight for justice, first time truly helping a community far from my own.

Back in Hopkinsville, I plan to get my campus group, Sustain HCC started doing our part. It may not be much, but we can help by planting trees, improving our recycling program, and getting people to vote. Fighting together, we can win against those who wish to profit off of a changing climate.

Check out a video below of the first several days' events:
Powered by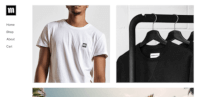 Create your own unique website with customizable templates.