There are so many benefits to become a KSEC Campus Affiliate Organization
Being a
KSEC affiliate organization
is not only an awesome way to
get your voice heard
at the state level and
get connected
to the other amazing student environmental organizers and campus organizations around the state, it is also an amazing opportunity to
get access to one-on-one support, resources and opportunities as well as stay up-to-date
on ways to get involved across the state to build a better Kentucky for all of us!
Being a part of a change that is bigger than yourself and your campus group alone

Connection to a network of like-minded folks across the state/region

Access to information and best practices from other campus groups around the state

Access to information about awesome opportunities and skill building in your area

One-on-one support and troubleshooting for your campus organization and campaigns

Training, workshops, and other resources specific for your campuses needs

Tons of online tools
Want to learn more about what it means to become a KSEC affiliate and the benefits of joining our state network? Check out our KSEC Campus Affiliate Handbook
New campus affiliates must elect their delegate before the end of the calendar year that will act as a liaison.
Delegate Role

Delegates support our state network by connecting their campus to our larger, state-wide movement! Delegates are liaisons, but also leaders on their campuses by bringing KSEC's state-wide campaigns to your campus group. There are many benefits to being a delegate:
Access to valuable professional trainings and even travel opportunities!
Amazing leadership opportunities
Build your campus group by connecting them to a powerful state-wide movement
Network with like minded individuals that are working to build a more just and sustainable Kentucky
Receive a personal recommendation from the director of KSEC
Meet Our Current KSEC Delegates!
Arlo Barnette, Morehead State University

Arlo was homeschooled on a solar-powered goat farm in rural Bath County, and has been active in environmental conservation from an early age. He is now a senior majoring in English and Spanish at Morehead State University, and a member of the George M. Luckey Jr. Academic Honors Program. He has worked as a news reporter at WMKY since 2013, and is currently producing a journalistic project comparing environmental and sociopolitical themes between the US, Canada, and Chile, where he currently works as an intern at Radio Valentín Letelier. He was recognized by MSU for Outstanding Scholarship in 2015 and '16 for his work on a botanical research fellowship exploring the epiphyte diversity of Eastern Hemlock trees endangered by the Hemlock Wooly Adelgid.

---
Caci Gibson, Eastern Kentucky University​

Caci graduated from North Laurel High School in London, KY. She is now a senior at Eastern Kentucky
University in Richmond, KY where she works as a Student Sustainability Coordinator in the Office of
Sustainability. She is majoring in Environmental Studies and hopes to pursue a career in urban planning
and environmental education. Environmental stewardship has been a large part of her life from a young
age. She considers herself to be firmly Appalachian and hopes to work in the region to showcase its
unique features on a national level. She enjoys reading, writing, amateur cartography, music, and other
hobbies.
---
Cassie Odom, University of Kentucky

Cassie is an Indianapolis native and sophomore at the University of Kentucky, where she studies Geography with a double major in Environmental and Sustainability Studies. She has no idea what she wants to do with her life right now, but is currently considering urban planning or geographic research as possible career paths. Her pastimes include watering her plants and enjoying the company of her fur baby/bunny, Monty. She is (relatively) new to activism, but has always had an interest in the environment and hopes to gain the confidence to do good work through KSEC.




---
Cruz Avendaño Dreyfuss, Centre College
Cruz is a
first year student at Centre College in Danville, KY. He lives in Los Angeles, California. Cruz is new to activism, and aims to learn how he can best involve himself with important ideas and current events.
He runs cross country and track. He has not decided a major.
---
Dakota Burnett, Alice Lloyd College

​Dakota is a sophomore at Alice Lloyd College. He is majoring in Physics and plans to go to graduate school for Astrophysics. He has always had a passion for wildlife, the outdoors, and protecting the environment which has led to him being the president of the environmental club at his college. However, he is new to activism and credits KSEC with inspiring him to continue to stand up and fight for what is right.




---
Destine Grigsby, Dupont Manual High School​

Destine is a sophomore at DuPont Manual high school in Louisville, Kentucky, and is one of
the KSEC delegates. Destine is interested in conservational biology and believes that education
and service are the keys to changing society. Destine is interested in politics and attends
numerous conferences each year. She is also very proud to be the president of her school's
World Wildlife Club because it gives her the opportunity to learn and grow as a leader. Destine
is also a year round volunteer at the Louisville Zoo and Louisville Grows. In her pass time,
Destine likes to read Stephan King, play the clarinet, or go out with friends.
---
Eder Sosa, Transylvania University






---
Gentell Esters, Kentucky State University

Gentell attends Kentucky State University and is a junior majoring in math with a minor in physics. She plans to go to graduate school for environmental engineering upon graduation. She has worked on sustainability efforts since she was an active member in her high school's environmental club in her hometown of Evansville, IN. She is currently the president of KSU's Green Society. She is also the president of KSU's chapter of the National Society of Black Engineers where she also works towards an environmentally just community. Gentell is optimistic about the future of environmental sustainability and hopes to get some great things accomplished with some great people!




---
Natalie Jarrett, Murray State University

Natalie is a sophomore at Murray State University pursuing a chemistry degree. Her main goal with her degree is to make environmentally friendly pesticides because of the recent decline of the bee population. Natalie has always loved the environment and being outdoors, but is just recently getting involved in activism. She is excited to help make this world a better place for everyone and everything that lives on it.




---
Onajia Stubblefield, University of Louisville

​Onajia Stubblefield is a sophomore in Civil & Environmental Engineering at the University of Louisville. He enjoys interning around local Louisville and participating in environmental projects and activities on campus. In addition to participating with UofL's Green Initiatives, he is serving as a KSEC delegate. In the future, Onajia would like to conduct environmental research, work for the government, and explore! He enjoys jogging, reading, and volunteering.




---
Shelby Amato, Bluegrass Youth Sustainability Council

Shelby Amato is a junior at Henry Clay High School. She represents the Bluegrass Youth Sustainability council, and enjoys participation on their legislative and urban forestry committees. Shelby is interested in pursuing the study of environmental policy in college and in research. She enjoys theatre, debate, youth government, leadership, and hiking.




---
Zack Worrall, Northern Kentucky University
Zack is a native buckeye, hailing from Cincinnati, OH. He is a senior at Northern Kentucky University, where he plans to graduate later this year with a B.A. in History. He is relatively new to conservation and activism, but has realized the need to help promote environmentally and socially conscious lifestyles within the past several years. He enjoys being in nature and exploring the great outdoors, especially with his five year old daughter, Raeleigh. His favorite place to explore is the Cincinnati Nature Center. Although Kentucky is not his home state, he believes its' beauty is something this country, or planet, cannot survive without. He looks forward to his delegate position with KSEC, teaming up with other like-minded individuals, and serving a bigger purpose than himself!!
​
​
---
---
Our Campus Affiliates
Young people from the following communities are working with KSEC from across the Commonwealth:
Alice Lloyd College


Bellarmine University

Berea College


Campbellsville University


Centre College

duPont Manual High School


Eastern Kentucky University

Elizabethtown Community and Technical College

Gateway Community and Technical College

Georgetown College


Hazard Community and Technical College


KY State University

Murray State University

Morehead State University


Northern Kentucky University


Western Kentucky University


University of Kentucky

University of Louisville

Somerset Community and Technical College

Southeast Community and Technical College

Spalding University

Transylvania University

---
Powered by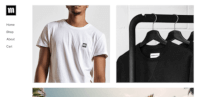 Create your own unique website with customizable templates.