Just Transition Working Group
---
What is the Just Transition Working Group?
This group is made up of individual students and non-student youth across the commonwealth that strive to promote a just transition to locally based economies that protect workers, their community, and the environment. We believe that through new economic models, energy efficiency and renewable energy production, and environmental reclamation, we can create thousands of good, green jobs in KY and provide an economy that will help keep recent graduates in our home state. We are building a network of support between the efforts already being made across the state and our peers in our communities and on our campuses by:
building grassroots support and knowledge for just transition among our peers and in our communities

supporting local economies through people's cooperatives and reducing our dependency on outside industries

motivating our political representatives to endorse and support legislation that's fair to all Kentuckians including the fair distribution of coal severance taxes

empowering Kentucky's youth to have a say in the sustainability of their economic future
---
2016-2017 Solutions Tour
In many ways KY is leading the country when it comes to building a just, economic transition away from fossil fuels but young people are often left out at the decision making table. The Solutions Tour is a project to ensure that young people in the region are participating in the conversation around economic transition and that their ideas and needs are considered when decisions are being made. There are three components of the Solutions Tour:​
Youth assemblies, in partnership with the

STAY Project,

to get the conversation started in various communities. So far, we have brought this event to Whitesburg, Pikeville, and Berea.

Solution Spotlights, to take a closer look at solutions in progress. Our first spotlight featured the tech industry. We plan to highlight renewable energy, agriculture, and creative industries.
The Solutions Survey, which allows young people to weigh in on which solutions they find most exciting and may want to be involved with. This will allow KSEC and other organizations that work on just transition to know how to better serve youth.
Our findings from this project will be sent to local chambers of commerce, SOAR, and organizations working on economic transition to ensure that they hear from young people. Check back here, sign up for our
mailing list
, or watch our
Facebook
for our Solutions Survey Report (ETA: June 2018).
---
Powered by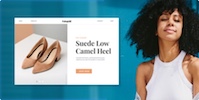 Create your own unique website with customizable templates.