Job Listings

Central Kentucky Campus Organizer

Position Description:
The Central Kentucky KSEC Organizer will advance the vision of KSEC members through supporting; campuses in the central part of the state, KSEC's summer training program (Catalyst), and our statewide efforts to advance a just and sustainable future for young Kentuckians in conjunction with other KSEC staff.
See the full job listing and how to apply
Applications accepted on a rolling basis until filled. Desired start date mid December
- Early January
Internship Opportunities
KSEC Accepts Interns Year-round!
KSEC interns gain valuable non-profit and community organizing skills through the opportunity to:
Fundraise
Seek and Apply for Grants
Manage Volunteers
Facilitate Calls and Meetings
Earn Media Coverage
Create Self-Produced Media (Letters to the Editor, Blogs, Videos, etc.)
Develop and Implement Social Media Campaigns
and more!
---
Powered by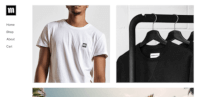 Create your own unique website with customizable templates.